Company Spotlight: Westcor Land Title Insurance Company is Hyped for the 2020 IOA Corporate 5k!
Each year, the IOA Corporate 5k t-shirt design contest creates excitement for participating teams leading up to the event. Companies show their creativity and some go to great lengths to have a clever or great-looking design that their employees proudly wear race night.
The "Best Overall Design" is decided by participants through the Corporate 5k Facebook page.  Design entries are posted in an album for everyone to see and vote/like. Typically, the t-shirt designs start coming in after the New Year. Westcor Land Title Insurance Company, who submitted the first design of 2020, is clearly fired up for this year's event!
What inspired your 2020 t-shirt design?
Westcor's culture promotes a work hard, play hard environment. We know Title Insurance is Boring… We're Not! 

How many years has Westcor Land Title Insurance Company participated in IOA Corporate 5k?
2 Years
Does your team reserve a tent?
We are excited to have a tent this year!
How many years have you been team captain? 
Ashley Jones, HR Generalist is serving as Westcor's team captain again this year. 
What is your team's favorite food/ caterer? 
Olive Garden is our team's favorite caterer for this event, we love getting our carbs in before the big race. 
Tell us a little about Westcor Land Title Insurance Company.
Westcor Land Title Insurance was founded by agents for the purpose of bringing innovative solutions to the title insurance agency market. Westcor is the only top national underwriter that never competes with its agents; it forms strong, collaborative partnerships. Westcor focuses on delivering products and services to support the continued success of the independent title agents, their customers, and consumers. Westcor Land Title Insurance Company is rated B+ (Sound Financials) by Kroll and A"(A Double Prime) by Demotech, Rating Inc. Based in Maitland, FL, Westcor has regional offices throughout the United States. For more information, visit www.wltic.com or connect with us on Facebook and LinkedIn.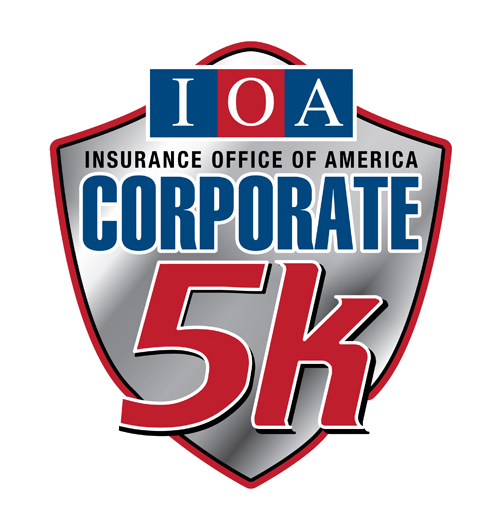 IOA Corporate 5k T-Shirt Design Contest Rules:
1. E-mail your design to info@corporate5k.com, subject line "T-shirt Contest".
2. Send a link to your company's Facebook page and include your company's name
3. The image should be a JPEG of the design mocked up on t-shirt in a minimum size of 1000 pixels wide.
4. The deadline is Friday, March 20. No entries will be accepted after the deadline.
Vote on the Corporate 5k Facebook page from April 1 until Friday, April 6 @ 4PM. The design with the most "likes" wins.
Use Facebook to Leave a Comment
- We'd love to hear from you.