Track Shack Youth Foundation Awards more than $25,000.00 to Schools and Community Organizations Youth Fitness Programs
Scott Millson, President of the Track Shack Youth Foundation (TSYF), is pleased to announce that the Foundation's Board of Trustees recently awarded over $25,000.00 to 31 area schools and youth organizations. This funding goes towards programs that provide health and fitness education and encourage young people to participate in a wide range of sports and fitness related activities in Brevard, Lake, Orange, Osceola, Seminole and Volusia counties.
The Track Shack Youth Foundation was established in 1994 and reviews more than 50 grant requests from schools and other athletic programs on a quarterly basis. These programs have little funding on their own and rely on donations from organizations like the TSYF for monetary support for their programs. The funds awarded go towards a variety of program needs, including uniforms, gym and track equipment, running program necessities and so much more.
The most recent grant recipients and their exceptional programs include the following schools and organizations.
• Brookshire Elementary, Winter Park, Swimming Lessons for K-2
• Keeth Elementary, Winter Springs, Mrs. Molina Memorial Keeth Run
• Timber Lakes Elementary PTA, Orlando, Timber Lake Elementary Running Club
• Wilson Elementary, Sanford, Stinger Bees Cross Country Running Club
• Tropical Elementary, Merritt Island, Tropical Morning Mile
• Lakemont Elementary, Winter Park, Lakemont Mileage Club
• Casselberry Elementary, Casselberry, Casselberry Elementary Runners' Club
• Pine Crest Elementary, Sanford, Pine Crest Supersonic Innovator Running Club
• Winter Springs Elementary, Winter Springs, 2019/2020 Runners Club
• Wekiva Elementary, Longwood, Cross Country Program
• Heathrow Elementary, Lake Mary, Runners' Club
• Eastbrook Elementary, Winter Park, Cross Country Club
• Sterling Park Elementary, Casselberry, Screaming Eagles Cross Country Team
• Windy Ridge School, Orlando, Morning Mile
• Cornerstone Charter Academy, Belle Isle, Lower School PE & Recess Enhancement Program
• Wedgefield School, Orlando, Running Club
• Red Bug Elementary, Casselberry, Red Bug & Choices in Learning Cross Country Bear Run
• Wesley Christian Academy, Clermont, WCA Physical Education Program
• Lawton Chiles Middle School, Oviedo, Cross-Country and Track Programs
• Evans High School, Orlando, Freshmen Cheerleading
• Edgewater High School, Orlando, Boys Basketball Summer Program (Edgewater HoopSquad)
• Eau Gallie High School, Melbourne, Cross Country Team
• Dr. Phillips High School, Orlando, Cross Country Team (Boys and Girls)
• New Dimensions High School, Kissimmee, Boys and Girls Cross Country & Track and Field
• Special Olympics Florida Inc. (Seminole County), Sports Training and Competitions Programs
• DeLand High School - Bulldog Boosters, Inc., DeLand, Wrestling
• Girls on the Run Central Florida, Winter Park, Fall 2019 Season
• Dare to Soar Track Club, Orlando, Cross Country Program
• Education Pathway, Apopka, Winter Park Community Center Summer Healthy Habits Health Fair
• The Gift of Swimming, Winter Garden, Healthy Kids Through Swimming
• Revelations II, Inc., Orlando, Community Karate Program
"We are extremely proud to be able to support so many great youth fitness programs in Central Florida," said Scott Millson, President of Track Shack Youth Foundation. "These programs teach children and young adults the importance of teamwork and leadership and we're pleased to be able to help build that foundation. Our board of trustees is extremely thankful for everyone who contributes to our Foundation. It is because of our donors that we are able to provide funding to so many important programs."
In addition to individual contributions, financial support of the local organizations is also made possible by runners and walkers who actively take part in Track Shack's local running events. Race proceeds positively impact the community and improve the quality of life for so many.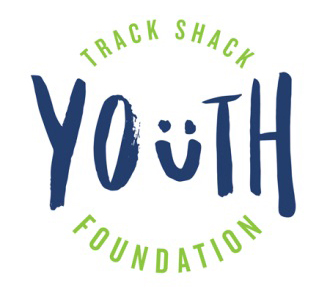 About Track Shack Youth Foundation
Celebrating their 25th year, the Track Shack Youth Foundation's purpose is to promote lifelong health and fitness emphasizing youth and running programs in our Central Florida community. To date, over $2.5 million has been committed to the local community, supporting a variety of different programs. The Foundation is a 501 (c) (3) non-profit organization that was founded by Jon and Betsy Hughes, co-owners of Track Shack and Track Shack Events, and is managed by a Board of Trustees who have an interest in and dedication to the mission. To find out more about the Track Shack Youth Foundation, to donate or apply for funds, please visit www.trackshackfoundation.org.
Use Facebook to Leave a Comment
- We'd love to hear from you.