Track Shack Youth Foundation Awards $41,600 to Community Organizations Promoting Youth Health & Fitness
Scott Millson, President of the Track Shack Youth Foundation, is pleased to announce that the Foundation's Board of Trustees recently awarded over $41,600 to 31 area schools and organizations that provide health and fitness education and encourage young people to participate in a wide range of sports and fitness related activities in Brevard, Orange, Osceola and Seminole counties. These funds were awarded based on the grants that were submitted from each organization with a detailed explanation of their fitness program and the youth that the program supports.
The most recent grant recipients and their exceptional programs include the following schools and organizations.
• Wicklow Elementary, Sanford, Wicklow Cross Country
• Camelot Elementary PTA, Orlando, Runner's Club
• Heathrow Elementary, Lake Mary, Runner's Club
• Rosemont Elementary, Orlando, The Mighty Milers
• Carillon Elementary, Oviedo, Run Club
• Sherwood Elementary, Melbourne, Sherwood Morning Run Club
• Riverside Elementary, Orlando, Roadrunners Running Club
• Flora Ridge Elementary, Kissimmee, Flora Ridge Elementary Runners
• Lake Orienta Elementary, Altamonte Springs, LKO Run Club
• Spring Lake Elementary, Ocoee, Spring Lake Road Runners
• Bellalago Academy K-8, Kissimmee, Elementary and Middle School Cross Country Teams
• OCPS Academic Center for Excellence, Orlando, OCPS ACE Lion's Runners Club
• Orlando Gifted Academy, Orlando, Girls Running Club
• GROW Central Florida, Inc., Maitland, 2018-2019 GROW TSYF Collaborative partnership
• Celebration High School & Celebration K-8, Celebration, Track & Field
• Oviedo High School, Oviedo, Track & Field
• Viera High School, Viera, Track & Field
• Wekiva High School, Apopka, Boys Track & Field
• Wekiva High School, Apopka, Girls Track & Field
• Ocoee High School, Ocoee, Boys & Girls Track Team
• Winter Springs High School, Winter Springs, Track & Field
• Seminole High School, Sanford, Track & Field / Cross Country
• Oscoela High School, Kissimmee, Girls Weightlifting
• Edgewater High School, Orlando, Baseball
• Wekiva High School, Apopka, Girls Weightlifting
• Windermere High School, Windermere, Girls Flag Football
• The Mountain Foundation Inc., Apopka, Sports & Fitnes program
• Fast Start Management, Winter Park, Fast Start Track and Field Invitational
• Blazing Speed Track Club, Deltona, Track Club
• Foundation for Foster Children, Inc., Winter Park, Enrichment Program
• Friends of Children and Families, Inc., Orlando, Healthy Bodies, Healthy Minds
"We are very fortunate to have a variety of youth fitness programs available in the Central Florida community and we are proud to be able to support so many of them," said Scott Millson, President of Track Shack Youth Foundation. "These programs teach children and young adults the importance of teamwork and leadership. Our board of trustees is extremely thankful for everyone who contributes to our Foundation. It is because of our donors that we are able to provide funding to so many important programs."
In addition to individual contributions, financial support of the local organizations is also made possible by runners and walkers who actively take part in Track Shack's local running events. Race proceeds positively impact the community and improve the quality of life for so many.
To date, the Track Shack Youth Foundation has donated more than $2 million to Central Florida youth fitness programs.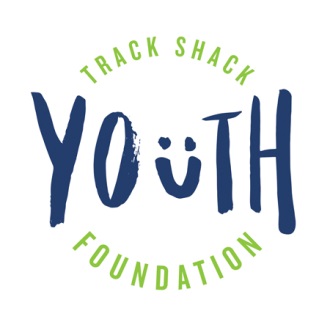 About Track Shack Youth Foundation
Celebrating their 25th year, the Track Shack Youth Foundation's purpose is to promote lifelong health and fitness emphasizing youth and running programs in our Central Florida community. To date, over $2 million has been committed to the local community, supporting a variety of different programs. The Foundation is a 501 (c) (3) non-profit organization that was founded by Jon and Betsy Hughes, co-owners of Track Shack and Track Shack Events, and is managed by a Board of Trustees who have an interest in and dedication to the mission. To find out more about the Track Shack Youth Foundation, to donate or apply for funds, please visit www.trackshackfoundation.org .
Use Facebook to Leave a Comment
- We'd love to hear from you.