New Balance 880v8 Shoe Updates
The New Balance 880v7 is an all-encompassing shoe that is perfectly cushioned for great balance! The New Balance 880v8 is coming out on March 15th with intentional improvements such as:
• Updated upper design to provide a structured yet lightweight midfoot wrap
• New upper materials for a buttery smooth feel against the foot
• Slight adjustments to outsole configuration to help improve heel to toe transition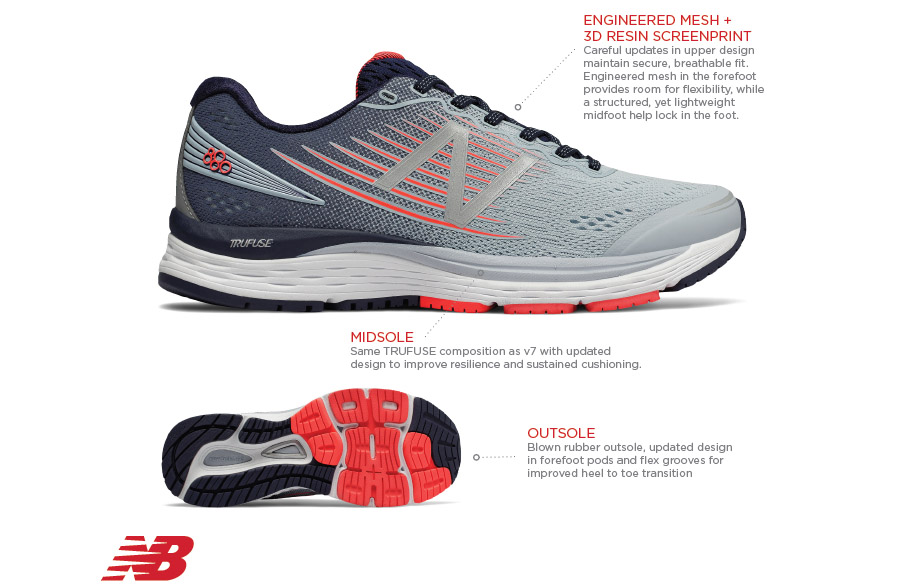 Come in to Track Shack and have one of our shoe experts help you find your perfect fit.
Track Shack is a specialty running/walking store that has been serving the footwear needs of Central Florida's fitness enthusiasts since 1977. Our experienced and knowledgeable staff takes each person through a custom fitting process. Shoes and feet are our business but people are our specialty! Now that you're here, walk through our user-friendly website and welcome to the Track Shack family!

Use Facebook to Leave a Comment
- We'd love to hear from you.