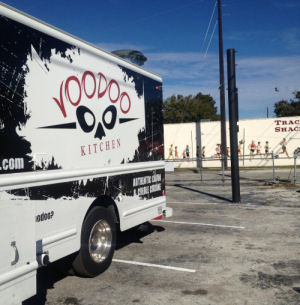 Return of the Group Run
If you were asked to recall all your old teammates from your high school or college intramural squad, or maybe even from that one awesome office league softball team you were on at your first job, then you'd probably be able to name off a list of characters, crazy times, and be off on a trip down memory lane. That's what sport does to us: it brings us together as people and forms lasting friendships and memories!
It's in honor of this that Track Shack is bringing back our evening group runs! No you don't have to be part of any of our formal training groups, no you don't have to sign up, no you don't have to know somebody to get in, and no, unlike Fight Club you're allowed to talk about it. To sweeten the deal we've also partnered with local food trucks to have them waiting provide you with some quick, top quality post-run nutrition!

So that's it. You're officially invited to be a part of the resurgence of our popular evening group runs! Bring your running shoes and gear every Thursday at 6pm and be a part of the reincarnation of the big group run – you'll get some miles in, get some food in, and make some new friends along the way!
Use Facebook to Leave a Comment
- We'd love to hear from you.