Track Shack Youth Foundation Awards $21,147 to Community Organizations Promoting Youth Health & Fitness.
Bill Vanos, President of the Track Shack Youth Foundation, is pleased to announce that the Foundation's Board of Trustees recently awarded over $21,000 to 26 area schools and organizations that provide health and fitness education and encourage young people to participate in a wide range of sports and fitness related activities in Orange, Seminole, Volusia and Lake counties. These funds were awarded based on the grants that were submitted from each organization with a detailed explanation of their fitness program and the youth that the program supports.
The most recent grant recipients and their exceptional programs include the following schools and organizations.
• Tavares Middle School Cross-Country, Tavares, Brevard Distance Runners Camp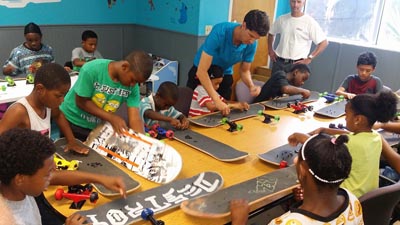 • The Getaboard Foundation, Orlando, Getaboard Skate Outreach
• Lake Nona High School, Orlando, Summer Cross Country Camp/Training
• Elite City Grays Inc, Mount Dora, National Youth Baseball Championships located in New York
• Brookshire Elementary, Winter Park, Swim Lessons for K-2
• Edgewater High School Boys Basketball Team, Orlando, Edgewater Boys Basketball Team
• Apollo Elementary School, Titusville, Walk/Run Club
• Evans High Cheerleaders, Orlando, Cheer Camp
• South Orange Patriots Athletic Association, Orlando, Football & Cheerleading
• Wedgefield K-8 Running Club, Orlando, Wedgefield Running Rockets
• Bear Lake Elementary, Apopka, Running Club
• Wekiva Elementary School, Longwood, Running Program
• Tru' Speed, Deltona, 2017 AAU / District qualifiers & Jr. Olympics
• Windy Ridge K-8 School, Orlando, Morning Mile
• GROW Central Florida, Inc., Maitland, 2017-18 Cross Country Season
• Monarch Learning Academy, Winter Park, Physical Education Program
• Lakemont Elementary School, Winter Park, Stride Track Running Program
• Blankner k-8 school, Orlando, Smile Mile Club
• Woodlands Elementary School, Longwood, Woodlands Runner's Club
• Girls on the Run Orlando, Winter Park, Fall Program 2017
• Lyman Rowing Association, Winter Springs, Fall Rowing Season
• Wicklow Elementary, Sanford, Physical Education
• Lake Sybelia Dolphin Dashers, Maitland, Dolphin Dashers Running Club
• New Hope Lutheran Academy, West Melbourne, Physical Education
• Wesley Christian Academy, Clermont, Physical Education Class
• Dr. Phillips High School Cross Country, Orlando, Cross Country Season
"We would like to thank all the individual contributors who have made donations over the past year in support of these wonderful youth programs," said Bill Vanos, President of Track Shack Youth Foundation.
In addition to individual contributions, financial support of the local organizations is also made possible by runners and walkers who actively take part in Track Shack's local running events. Race proceeds positively impact the community and improve the quality of life for so many. "Your contributions allow us to provide funds to running and other fitness programs that keep the children in our community active and healthy."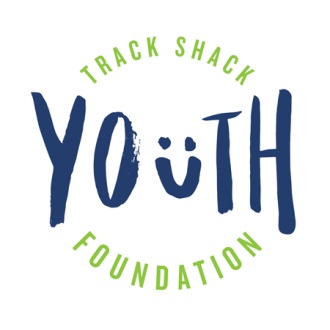 About Track Shack Youth Foundation
Founded in 1994, the Track Shack Youth Foundation's purpose is to promote lifelong health and fitness emphasizing youth and running programs in our Central Florida community. To date, over $2 million has been committed to the local community, supporting a variety of different programs. The Foundation is a 501 (c) (3) non-profit organization that was founded by Jon and Betsy Hughes, co-owners of Track Shack and Track Shack Events, and is managed by a Board of Trustees who have an interest in and dedication to the mission. To find out more about the Track Shack Youth Foundation, to donate or apply for funds, please visit www.trackshackfoundation.org.
Use Facebook to Leave a Comment
- We'd love to hear from you.