Track Shack Youth Foundation Awards $22,200 to Community Organizations
Bill Vanos, President of the Track Shack Youth Foundation, is pleased to announce that the Foundation's Board of Trustees recently awarded over $20,200.00 to 23 area schools and organizations that provide health and fitness education and encourage young people to participate in a wide range of sports and fitness related activities in Orange, Seminole, Volusia and Lake counties. These funds were awarded based on the grants that were submitted from each organization with a detailed explanation of their fitness program and youth that the program supports.
The most recent grant recipients and their exceptional programs include the following schools and organizations:
• Southwest Middle School, Orlando, ESE Southwest Middle School
• East Orange Thunder Youth Football and Cheerleading, Orlando, Cheer
• Osceola High School Track and Field, Kissimmee, Track and Field
• Colonial High School, Orlando, Track and Field
• Fern Creek Elementary School Foundation, Orlando, Bulldog Splash
• Dare to Soar Track Club, Orlando, Track Club
• Pauls Place Empowerment Center, Orlando, Jr. Apopka Blue Darters Track Club
• Central Florida Gliders, Inc., Altamonte Springs, Track program & 25th Annual Gliders Spring Classic Track Meet
• The Gift of Swimming, Winter Garden, Healthy Kids Through Swimming
• Easter Seals Florida, Winter Park, Camp Challenge
• Life Concepts, Inc. dba Quest, Orlando, Quest's Camp Thunderbird
• Kid's Community College - Orange County Campus, Ocoee, Get Active Program (GAP)
• Winter Park Day Nursery, Inc., Winter Park, Preschool Education Program
• Wyndham Lakes Running Owls, Orlando, WLE Running Owls
• Evolution Speed Track Club, Lake Mary, Evolution Speed Track Meet
• Dr. Phillips High School, Orlando, Track & Field / Cross Country
• Winners Schools Foundation, Inc., Orlando, Pedal Power Program
• UCP of Central Florida, Orlando, Morning Mile
• East Orlando Track Club, Orlando, Track Club
• Narcoossee Elementary School, St Cloud, Morning Mile and Fun Races
• Push Florida Knights, Inc., Daytona Beach, 2016-17 Season
• Longleaf Elementary, Melbourne, Longleaf Running Club
• West Orange High School, Winter Garden, Track and Field
"We would like to thank all the individual contributors who have made donations over the past year in support of these wonderful youth programs," said Bill Vanos, President of Track Shack Youth Foundation. "Your contributions allow us to provide funds to running and other fitness programs that keep children in our community active and healthy."
In addition to individual contributions, financial support of the local organizations is also made possible by runners and walkers who actively take part in Track Shack's local running events. Race proceeds positively impact the community and improve the quality of life for so many.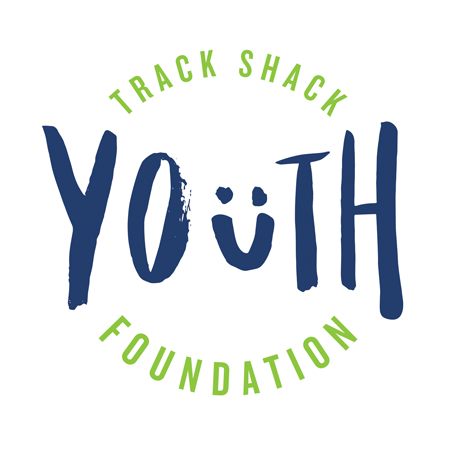 About Track Shack Youth Foundation
Founded in 1994, the Track Shack Youth Foundation's purpose is to promote lifelong health and fitness emphasizing youth and running programs in our Central Florida community. To date, over $2 million has been committed to the local community, supporting a variety of different programs. The Foundation is a 501 (c) (3) non-profit organization that was founded by Jon and Betsy Hughes, co-owners of Track Shack and Track Shack Events, and is managed by a Board of Trustees who have an interest in and dedication to the mission. To find out more about the Track Shack Youth Foundation, to donate or apply for funds, please visit www.trackshackfoundation.org.
Use Facebook to Leave a Comment
- We'd love to hear from you.