Happy Mother's Day
This blog is dedicated to all my friends and my customers who are mothers and love to exercise. This Sunday is Mothers Day and if you are like me, you are probably thrilled to get a hug or card but isn't it sometimes fun to get a gift too? I remember the days when Emma and Chris would beg Jon to help them find the perfect gift. Well, I'm not really sure who begged who to shop the year I received a glass container shaped just like a Hershey Kiss, but I still use it to store my paper clips:) One year Emma and Chris posed for an artist and Jon presented to me the most amazing charcoal drawing of my precious children and this still hangs over the mantle in our living room. Em was probably five and Chris was two years old. Those are the gifts of a lifetime and yet you may be thinking about gifts that you can actually use, not just admire, hmm?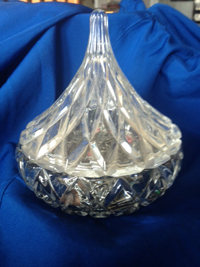 Will it be the little blue box from Tiffany's or can use really use a gift card from your favorite running store, Track Shack? Oh yes, to the men and kids in your life, this is it! This is the time of year I tell everyone to ask for a TS gift card to cover the cost of that outfit you really wanted, but shouldn't spend money on or maybe those unbelievable socks we sell! I probably mention the sock line once a day. I love great socks but do know they can be pricey so Mother's Day is the perfect time to say, "honey, I would love a gift card to my fav store, Track Shack...you know, on Mills Avenue?"
he, he... see you on the roads, ladies!!
Betsy
Use Facebook to Leave a Comment
- We'd love to hear from you.