Run Cabos!
Several months ago we sent an email introducing an awesome event in Los Cabos, Mexico. This weekend Jon and I, Jeff and Barbara Galloway and our new friend Tiffany Guinn, headed down to one of the best kept secrets in the running world. We all so enjoyed the beauty of this amazing place, the color of the water was as brilliant as any postcard you might see, our whale watching excursion was like a National Geographic special and we were right there in the midst of dozens of energetic whales!
Of course, we were there to run as well! The event was very well organized...Tiffany, Kim (another new Orlando friend) and I ran the 5k and Jon, Jeff, Barbara and Todd (from Marathonfest) ran the 21k...the half marathon. Todd ran super well, 1:18, I think? And a Mariachi band welcomed Jon and Galloways at the finish, it was a hoot! They were serenaded and treated like royal guests!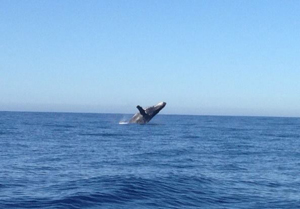 Just four months ago, this area was devastated by a hurricane and because tourism is so important, they have worked hard to rebuild in a short time. It is truly amazing how dedicated the running community is there; the event actually grew some from the year before even with the challenges they had! This small but might group were so supportive and welcoming to all of us. Jon and I were thrilled to be part of this special run!
Use Facebook to Leave a Comment
- We'd love to hear from you.