All 5k participants are encouraged to donate food for our neighbors in need between now and race week. Second Harvest Food Bank creates boxes of food for families. One box feeds a family of four for an entire week! Donate a box to a family in need today.
Together, we can fight hunger and feed hope in Central Florida by providing 150,000 meals for our neighbors in need!

• DONATE TODAY! Or contact Maureen Mikel at mmikel@feedhopenow.org or 407-514-1006
• Donation cans are available to collect funds at your organization. Collect money and take to Second Harvest or bring the donation to Track Shack during bib pickup.
• For your donation to count toward your team total, submit all cash donations with this form >>


Challenge your team members to bring a canned or nonperishable food item to race night.    
Food drive collection on race day is on Eola Drive near near Washington Blvd.

Contact Christian Service Center to request a pick up of for your food collection. Email bhampton@christianservicecenter.org

Help fill the Love Pantry!
The Christian Service Center's Love Pantry strives to alleviate childhood hunger and food insecurity in Central Florida, as well as remove hunger as a barrier to learning. Children who are hungry can't learn. It's that simple. The Love Pantry program places an emergency food supply directly into Orange County and Seminole County Public Schools at no cost to the schools. 
Each Love Pantry school is provided with a cabinet stocked with 23 common food items and 8 basic hygiene items, then, restocked weekly by volunteers throughout the semester.
Canned items that are especially needed:
Pop-top proteins (hearty soups, meats, tuna fish)
Pop-top fruits
Bottled water
Peanut butter
For a list of what items go into a Love Pantry, visit-
https://lovepantry.wordpress.com/resources-new/what-goes-in-the-cabinet/
---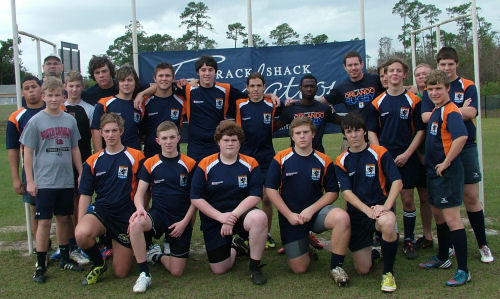 Track Shack Youth Foundation
Proceeds from the Corporate 5k benefit the Track Shack Youth Foundation, which is a 501 ©(3) organization that promotes health and fitness by funding youth athletics and sports programs through a grant application process.
By participating in the Corporate 5k you're improving your quality of life and helping to provide opportunities for thousands of young people of all abilities to run, swim, play, sail, horseback ride, row, or attend summer camp!
Learn about the Track Shack Youth Foundation!