Entertainment 
Checkout the entertainment that will be motivating you through the course and get you back to the Biggest Outdoor Office Party in Orlando, just a bit faster!!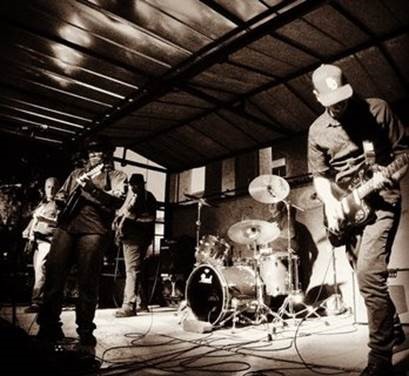 Mile 0.7 
(Central Blvd at Langford Park)
: Doc Ellis Orchestra
Doc Ellis Orchestra is an Original Rock Band based out of Winter Park, FL.  They have been together for 8 years (this Track Shack event is actually their 8 year anniversary date!).  All songs are written by band front man Ray Krugh and stem from real situations in his life and the people he knows.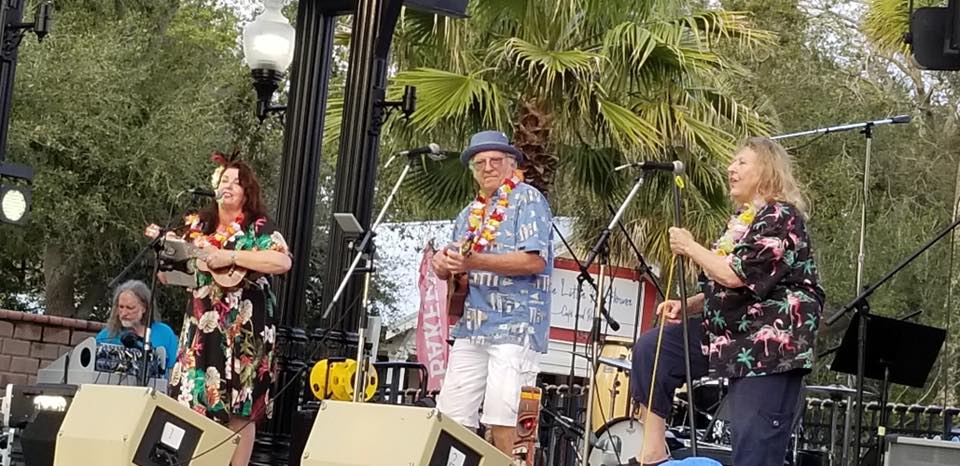 Mile 1.6 (Robinson St. at Hampton Ave): Big Tiki & the Mai Tais
This tropical fun band performs their own brand of music they call "Tiki Pop!"which consists of retro beach party music, originals and their own unique Tiki Pop twist on pop and rock. This fun band from Florida is made up of Stephen "Big Tiki " Boros on lead ukulele and vocals, "Nauti" Nancy Blauers on lead vocals and soprano ukulele, and Toni "LaBanana" Shifalo on 1 string washtub bass. Both Stephen & Nancy are also visual artists and both bring a visual element to their staging and performance. Our set is an instant Tiki Bar. Toni truly is the country's foremost washtub bass player and has been playing the gut bass in a variety of bands from Tango, Vaudeville, Blues, and Jug band music and has even performed at Lincoln Center in Washington D.C. Together they discover and cover songs, throw in some authentic Hawaiian tunes, perform originals and fill out their performances with wit and humor and have a universal appeal.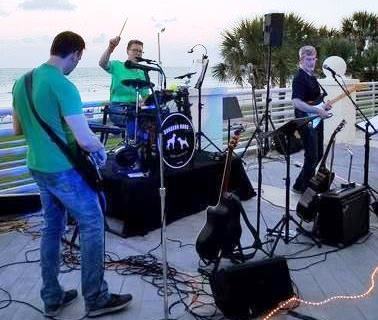 Mile 2.2 (Robinson St. and Hyer Ave.): 
Dungeon Dogs 
Dungeon Dogs is a Central Florida based rock trio playing tunes from the 1960s through today.  Since 2010, the Dogs have performed across Florida at numerous special events and celebrations…including the past 2 Orlando Corporate 5Ks!  Members include Steve Ferrell (vocals, rhythm guitar, drums), Bill Walsh (lead guitar, vocals, percussion) and Ferrell Hickson (bass guitar, vocals).