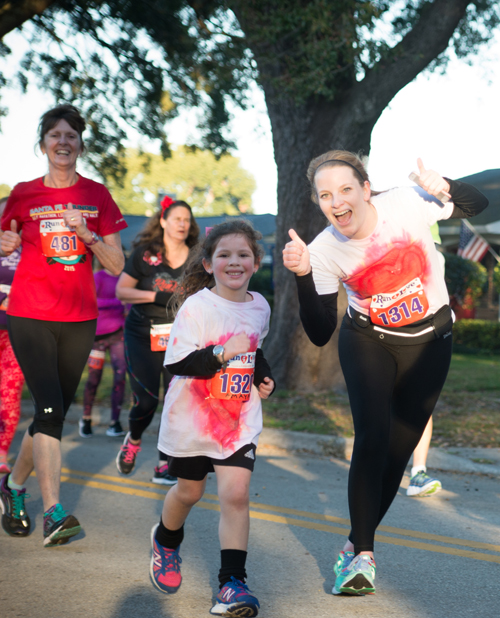 Run 4 A GOOD TIME
Single? Married? It's complicated? The 5th race of the Track Shack Running Series is for anyone that has found the love of running and walking and for those just starting to look for it! Bring your loves and experience the euphoria of a healthy lifestyle.
Event Highlights 
• Gender Specific Tech Tee 
• Finisher's Medal 
• Access to Florida Hospital Experts 
• Sports Towel from Jewett Orthopaedic 
• Free Florida Hospital for Children Kids' Run
• Costume Contest
Date, Time & Location
Saturday, February 10, 2018
7:30 am: 4 mile 
9:00 am: Florida Hospital for Children Kids' Run
9:15 am: Costume Contest
9:30 am: Awards Presentation
Showalter East Fields
2525 Cady Way 
Winter Park, FL 32792
Entry Fees
$33  Through Jan. 27
$36  Jan. 28 - Feb. 9
$40  Race day at race site
$38  Virtual Race (Register by Feb. 9)

Friends & Family Pricing
Through Feb. 9: Receive 15% off when you register 3 or more participants
Use code: friendsandfamily
Valid on online registrations only. Must register all participants under one transaction. Cannot be combined with any other discount.

17 & under and 65 & over through Feb. 9: $10 OFF. Cannot be combined with any other discount.
---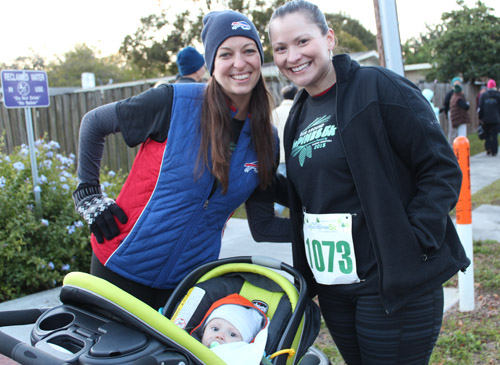 Safety is our first priority!
Bicycles, roller skates, in-line skates, and dogs will be prohibited from the race course. The use of headphones is discouraged. VIEW EVENT POLICIES. 
Stroller Restrictions
• Stroller/jogger operators start behind designated stroller signage.
• Stroller/jogger operators may walk/jog no faster than 15 minute per mile, a safe operating speed. If your speed goes faster than 15 minutes per mile pace, you may be disqualified.
• Stroller/jogger operators must yield the right of way to runners. Stroller/Joggers can tip easily and cannot turn quickly. Please do not weave through packs of runners. 
Walker Friendly Events
Keeping Central Florida Fit is our mission. Walkers are encouraged to participate in all Track Shack races. Municipalities require that road ways are clear of participants and opened as soon as the race is complete. That is why a maximum pace of 16 minutes per mile is set. If the pace isn't maintained, race officials will ask you to move to the sidewalk to re-open the roadways.