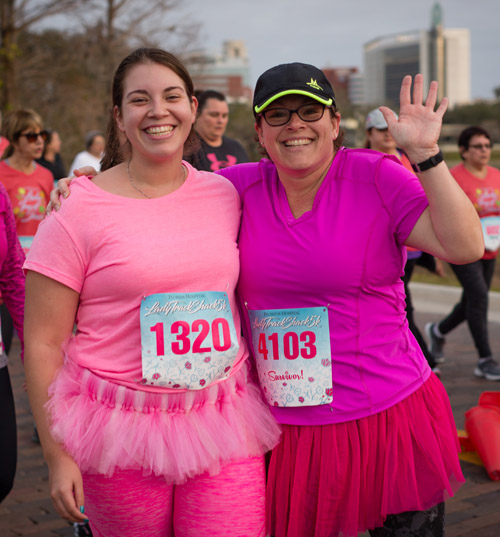 Safety is our first priority!
Women's only race. Bicycles, roller skates, in-line skates, and dogs will be prohibited from the race course. The use of headphones is discouraged. 
Stroller Restrictions
• Stroller/jogger operators start behind designated stroller signage and must check in on race day.
• Stroller/jogger operators may walk/jog no faster than 12 minute per mile, a safe operating speed. If your speed goes faster than 12 minutes per mile pace, you may be disqualified.
• Stroller/jogger operators must yield the right of way to runners. Stroller/Joggers can tip easily and cannot turn quickly. Please do not weave through packs of runners.