Betsy's Corner: Fall 2012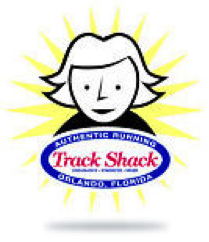 Four quarters make many things; one dollar, one cup, a football game,and in our case, as runners,
four quarters make one mile. I think of life like that mile, it makes sense in many ways. Four laps to run, sometimes flying by, sometimes a little slower. In our family, Emma, will begin her second quarter soon, Jon and I are in our (gasp!) third quarter and our folks are in their fourth, although not necessarily their last. These days being in your eighties does not mean the fourth quarter is the finale.
Our running/walking season gets a fresh start every August and of course October begins that last quarter of the year. This August was super charged with the London Olympics, although they showed so much volleyball during prime time I thought perhaps we'd buy stock in nets and balls! Luckily we saw some amazing U.S. runners as well and that inspired some newbies, I'm sure. Fourth quarter, with all the fall and holiday events always flies by. I'm sure this year will be no exception – the Track Shack Running Series October event is the UCF 5 miler and 2 mile run/walk. It might be fun to join the VIP Party area the Fairwinds Alumni Center is hosting or challenge yourself and sign up for the Distance Dare! Several of our staff are seniors this year at UCF so expect to see them participating. Hey, that marks another quarter; four years to a college degree! The most fun we had this final quarter of 2012 was planning the OUC Orlando Half Marathon on December 1st. We are super excited about the awesome medal and our new PR course. All of us at Track Shack are working together to create a great half marathon experience for Central Florida. Our retail and event staff, our interns, training coaches, and Jon and I, want you to expect, "Fun Beyond the Run!" As we recover from an eventful 13 miles, we'll put our reindeer antlers on and prance over to Sea World on December 15th for the Vanessa Welch Reindeer Run. The whole family is invited out to run or walk the holiday 5k and the little ones will have their chance to shine running the free kids' run. Hope you are already working on your costume ideas! Please know that at Track Shack we will not put up our Christmas and holiday decorations until after Thanksgiving. But, now is the time to star t thinking about your family and friends that run and exercise and what awesome gifts you'll want to buy them. Do they travel often? I-Fitness belts and compression sleeves are great ideas. Are they training for a spring marathon? Maybe they need a new FuelBelt or the coveted Garmin watch. You'll definitely be on top of their thank you list. We'll have some ornaments and socks and holiday inspired gels that will fill their stockings. If the 20th Disney Marathon is on their calendar, make plans to cheer them on at the finish line January 13, 2013.
Training for all these great fall events may take its toll on your running shoes. Do you get frustrated that shoes seem to wear a little faster these days? Thankfully most of us don't buy shoes every quarter but if you are doing consistent high mileage it may be necessary. Jon is putting in lots of miles and his shoes usually last about 300 miles, which is really great. So much depends on your strike, your weight and how well you care for your shoes. You should have your Track Shack shoe tips close by as a reminder to always untie your shoes first and to stuff some paper in them after a long, humid (sweaty) run. And, please, the ultimate tip, don't place your shoes near any heat source to dry them! A big no, no.

Well, guess what? Our shoe buys from vendors take place on a quarterly basis. Wow, quarters and life…

See you on the roads!
Betsy

Use Facebook to Leave a Comment
- We'd love to hear from you.