Training: Group Exercise
BENEFITS OF GROUP EXERCISE-
Sourse: ACSM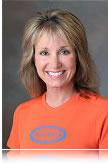 As kids, we played, we loved to get together and play with our friends. As adults, it's often hard to find to find the time to socialize, never mind exercise! Group exercise can kill two birds with one stone, multi-tasking at it's best. We can socialize AND do something that is good for us!
Group exercise is any exercise performed by a group of individuals that are led by an instructor or a coach. Group exercise includes everything for aerobic dance to Pilates, yoga, spin class, and even running.
Group exercise offers a variety of benefits not found when you work out on your own. Some of the benefits include exposure to a social and fun environment, a safe and effectively designed workout, a training or exercise schedule, consistency, accountability, and no prior knowledge or training required.
Some of the most common reasons given for quitting exercise are time, boredom, lack of knowledge and cost. Group exercise provides a social atmosphere that draws people in. People stay interested because of the social connections made. Camaraderie and accountability are a component of this social atmosphere provide a tight bond between participants as well as with the instructor.
Most people know exercise is good for them and want to begin exercising; however, they do not know how to start. Group exercise offers a workout for all levels, ranging from beginner to the advanced exerciser. Participants do not need to know how to develop a safe and effective workout; it is already done for them. They simply have to show up with a positive attitude and participate.
Many people quit an exercise program because of time constraints. Participating in group exercise also helps overcome time constraints because it is offered in a set time. The consistency in scheduling offered by group exercise programs allows participants to choose a time and schedule it in their planner as they do other daily activities.
Group exercise is also very cost effective. In most cases, you have access to the coach or instructor without having the expense of a private trainer.
If you are seeking fun and fitness, group exercise is the way to go!
Susan S. Paul
Use Facebook to Leave a Comment
- We'd love to hear from you.