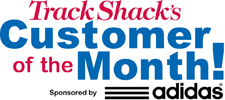 Customer of the Month- April
Tell us about your experiences! That's all it takes to be the Adidas Customer of the Month.
Each month we ask you a different question and if your answer is chosen you'll be highlighted in the monthly email and win a pair of shoes from Adidas!
April Topic:
What is your favorite Track Shack race and why? Share on the blog or on Facebook! Deadline: March 17th.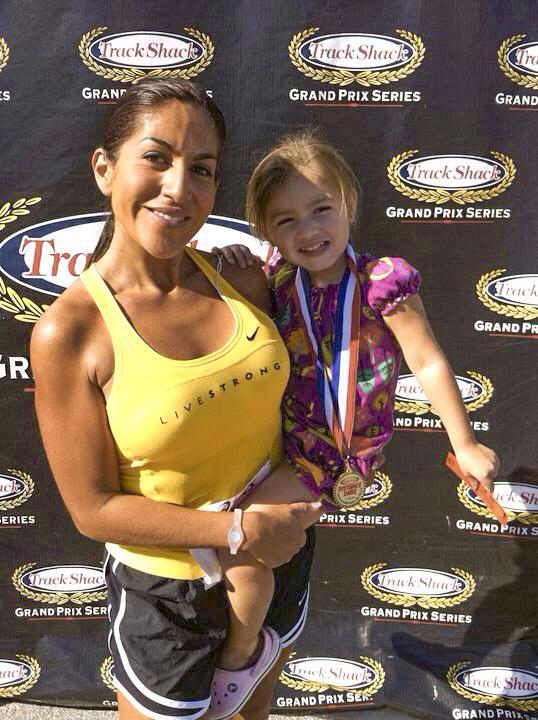 March Topic and Winner:
As runners we can face injuries that threaten our love of running: stress fractures, kidney stones, plantar fasciitis, torn Achilles, ripped hamstrings and worst of all the injury that happens while on a training run just before a big race. For recovery, you cross train by hopping on a bike, a trainer, swimming laps, doing weights and always following doctor's orders. No matter what, a determination within you remains to stay strong and finish the race, often with the support of friends and loved ones by your side.
March's Adidas Customer of the Month is Cristina Smy, who shared her story of injury and coming back. On a trail run in 2013 she twisted her ankle and not thinking anything of it went on to complete the Goofy Challenge. She actually had a stress fracture that flared during the half marathon; on the full marathon day, she shifted her weight to her other leg which caused hip bursitis. In the end, she added to the injuries with a broken cuboid. She put herself out of work for 4.5 months as a fitness instructor. In the end, after learning to enjoy life lessons and post-injury training, she learned to listen to her body too!
Use Facebook to Leave a Comment
- We'd love to hear from you.