Update on COVID-19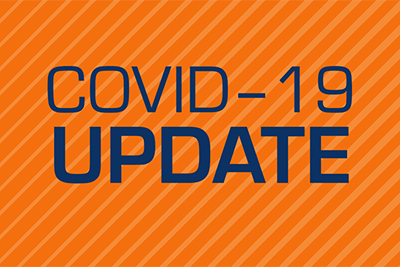 03/24/2020
Together with the City of Winter Park, we have made the decision to reschedule the Run for the Trees Jeannette Genius McKean Memorial 5k presented by Center for Health & Wellbeing. We have been working with local and state health authorities along with the City of Winter Park and we believe this is the appropriate decision at this time.
Today we, like businesses around the world, are forced to navigate a variety of complex issues resulting from this global crisis. 
The event will not be held on April 25, 2020. We will notify you once the new date has been confirmed. Thank you for your understanding.
03/16/2020
Here at Track Shack, the well being and health of our entire community, our staff, our customers and runners in our training programs have always been our top priority and a fundamental part of our culture. With this in mind, and, in light of the uncertainty of the COVID-19 virus, we will be closing our doors at 5 p.m. today, Monday, March 16 with current plans to reopen on Monday, March 30th. This situation is ever-changing and unpredictable; should these dates change we will provide immediate updates. Track Shack will also be suspending all group runs and training programs.  Shoes and events are our business but people are our specialty.

Email storeinfo@trackshack.com if you have any questions. See you on the roads again soon!
03/13/2020
Due to potential exposure to COVID-19, also known as coronavirus, we have decided to cancel our annual Smile Mile Run scheduled for Saturday, March 28, 2020 and go virtual!  Like you, we are disappointed, but clearly the health of your children and our running community is our focus. Young runners will receive their t-shirts, medals and bibs.  We also encourage everyone to make the best of this situation and create your own at-home or at school running experience with your children and share your pictures with us. 
03/12/2020
Due to the breadth of the COVID-19 or coronavirus, we at Track Shack have decided to reschedule the IOA Corporate 5K. In our 30-plus year history, Track Shack has cancelled one race due to hurricane weather. Today we, like businesses around the world, are forced to navigate a variety of complex issues resulting from this global crisis.  Our decision-making is focused on making sure that our beneficiaries are not negatively impacted. We thank you for your patience and support. 

03/12/2020
We join the community of concerned citizens regarding the outbreak of coronavirus (COVID-19).  We recognize that this situation is a growing concern for many.  Keeping our community of runners and walkers informed is of utmost importance to us.
All decisions regarding our events will be made in accordance with policies put forth by the federal, state, and local governments.   
Track Shack is open for business!  We remain committed to the well-being of our staff and customers.  When coming in for a shoe fitting, please bring your own socks.   
03/04/2020
Track Shack works in close coordination with city and state officials to ensure safe and successful running and walking events.  We are carefully monitoring developments related to coronavirus (COVID-19) and our local events are proceeding as planned. We will continue working with city and state officials, and we will closely follow updates from organizations such as the Centers for Disease Control and Prevention, Department of Public Health, and World Health Organization.
Track Shack will adhere to policies put forth by the federal, state, and local governments.   
We encourage participants to respect others by following appropriate health guidelines and ensuring they are well enough to participate. We will provide ongoing updates as necessary.
Points to remember in preventing the spread of infectious illnesses:
• Wash your hands often with soap and water for at least 20 seconds. If soap and water are not available, use an alcohol-based hand sanitizer, with at least 60% alcohol
• Avoid touching your eyes, nose, and mouth with unwashed hands.
• Avoid close contact with people who are sick.
• Stay home when you are sick.  You can always do a race virtually! 
• Cover your cough or sneeze with a tissue, then throw the tissue in the trash.
• Clean and disinfect frequently touched objects and surfaces.
More info available at Centers for Disease Control & Prevention  or http://www.floridahealth.gov/
Use Facebook to Leave a Comment
- We'd love to hear from you.