Nike Prototype Forces World Athletics to Make a Decision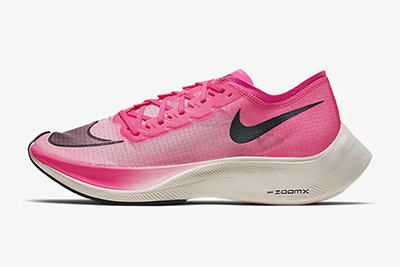 By Jaymes Cole

, Shoe Expert at Track Shack

Full body speed-suits in swimming to reduce drag, plates that restrict the amount of power a racecar can make, the PSI in footballs in the NFL to prevent "Deflate Gate"; most other sports have regulations on equipment that were either a part in the inception of the sport or were a response to a manipulation of the rule to gain an unfair competitive advantage over other brands or teams. Outside of course regulations and a handful of vague shoe regulations, the running world has had a relatively free market for shoe companies to experiment with different combinations and technology to create the "next big thing".

Enter: the Nike Vaporfly 4% in 2017.

Nike athletes have been running in this shoe or prototypes of this shoe since 2015. The most famous being Eliud Kipchoge, who wore a prototype of the "Alphafly", the rumored next generation of the Vaporfly, in the Ineos 1:59 Challenge while running the World's First sub 2 hour marathon (1:59:40, a pace of 4:33 per mile for 26.2 miles!).

Since the release of the Vaporfly to the public in 2017, we have seen record numbers of fast marathons by comparison to previous years. From the 2020 Olympic Trials Marathon in Atlanta having over 500 women (246 qualified in record number for the 2016 Olympic Trials Marathon in Los Angeles) to the Boston Marathon qualifying. A quick glance at the front pack of 2019's California International Marathon and you will find a sea of green and pink shoes on the feet of most of the athletes (the Next%, an update of the original 4% shoe).

You may ask "What's so special about this shoe?" Nike made the original claim that the shoe can improve running economy, how efficient you use oxygen, by an average of 4% over the previous industry leading marathon racing shoes. The shoe features extra spongy foam, purchased from an aerospace engineering company, and a carbon fiber plate that make up a very chunky looking midsole.

The magic is in the foam, specifically, and more of it. The foam produces more energy return, at a lighter weight, than other shoe companies. Therefore, Nike is able to place more of it underneath your foot without adding extra weight to the shoe. However, having that much stack height in a shoe can make it a bit unstable. Nike's solution: put a carbon fiber plate in it that keeps the shoe more rigid and creates an equal spread of force across the midsole.
Controversy around the prototype caused a response from World Athletics, the governing body of the Olympics and the IAAF World Championships. The "Alphafly" was rumored to have a 50 millimeter stack height and 3 carbon fiber plates within the midsole, something completely unheard of in the running shoe world. How much of a difference does the shoe actually make and is it an unfair advantage over other non-Nike sponsored athletes?
Almost every other major running brand out there (Brooks, Saucony, New Balance, Asics, etc.) have their own chunky, carbon fiber plated racing shoe in the works but none of them have released official scientific data, as Nike did, on the effectiveness of their shoe.
In loom of the 2020 Tokyo Olympics, the officials at World Athletics were being pressed by brands and athletes alike to come out with a set of regulations to help keep the competition as equal as possible and provide a guideline for shoe designers to work with.
The regulations are pretty clear and concise and don't outlaw any shoe that is in production currently:
-the shoe must be in production for at least 4 months prior to being legal for competition
-the shoe must have no higher than a 40 millimeter stack height
-the shoe is limited to one carbon plate that must either be full length or along the same plane (I.e. There cannot be 2 half-length plates under the forefoot of the shoe)
As it stands, these rules do not take effect until April 30th, 2020, so the Olympic Trials Marathon is still free game for prototype shoes to be worn by athletes as it takes place on February 29th. However, for a shoe to be legal for the Tokyo Olympics, it must be released by the end of March to fall under the 4 months of production rule. Companies that have Olympic hopefuls are being forced to expedite the release date of their shoes so that their athletes aren't at a disadvantage solely because of the brand they're sponsored by.
So what does all this mean? For most of us, not a whole lot. What it really means is diversity and equality of opportunity. Diversity on the start line of major marathons and diversity in choice when it comes to marathon racing shoes; equality of opportunity where the person running their first ever 5k has the same opportunity to wear a shoe on race day as the cream of the crop elite runners.
So, in the future, if you're watching the New York City Marathon and wanting to get your hands on that bright, flashy shoe that was victorious that day, you can.
Track Shack is a specialty running/walking store that has been serving the footwear needs of Central Florida's fitness enthusiasts since 1977. Our experienced and knowledgeable staff takes each person through a custom fitting process. Shoes and feet are our business but people are our specialty! Now that you're here, walk through our user-friendly website and welcome to the Track Shack family!
Use Facebook to Leave a Comment
- We'd love to hear from you.