OUC Orlando Half Marathon Launches A Hometown Half Marathon Medal Series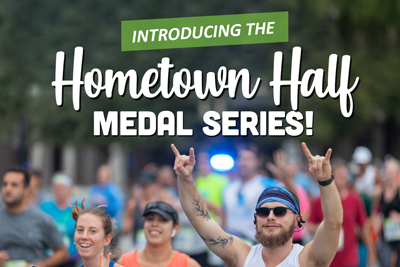 Starting in 2019 the OUC Orlando Half Marathon offers a three-year Hometown Half Marathon Medal Series for runners and walkers to enjoy!
Each of the series medals features a spectacular Orlando view from the course that is beloved by locals and visitors alike.
Over the next three years we'll share unique stories about Orlando through running and how the OUC Orlando Half Marathon has been a vital part of downtown Orlando history since 1977. Everyone has a story to tell and we'd love for our community to join the conversation.
Register to run the 2019, 2020, 2021 OUC Orlando Half Marathon as a bundle or individually and receive the bonus medal in 2021! If you missed 2019, a virtual option is available through 2020 registration.
Run with us here in person, virtually or both! Who's ready to make it a goal to collect all four in the Hometown Half Series?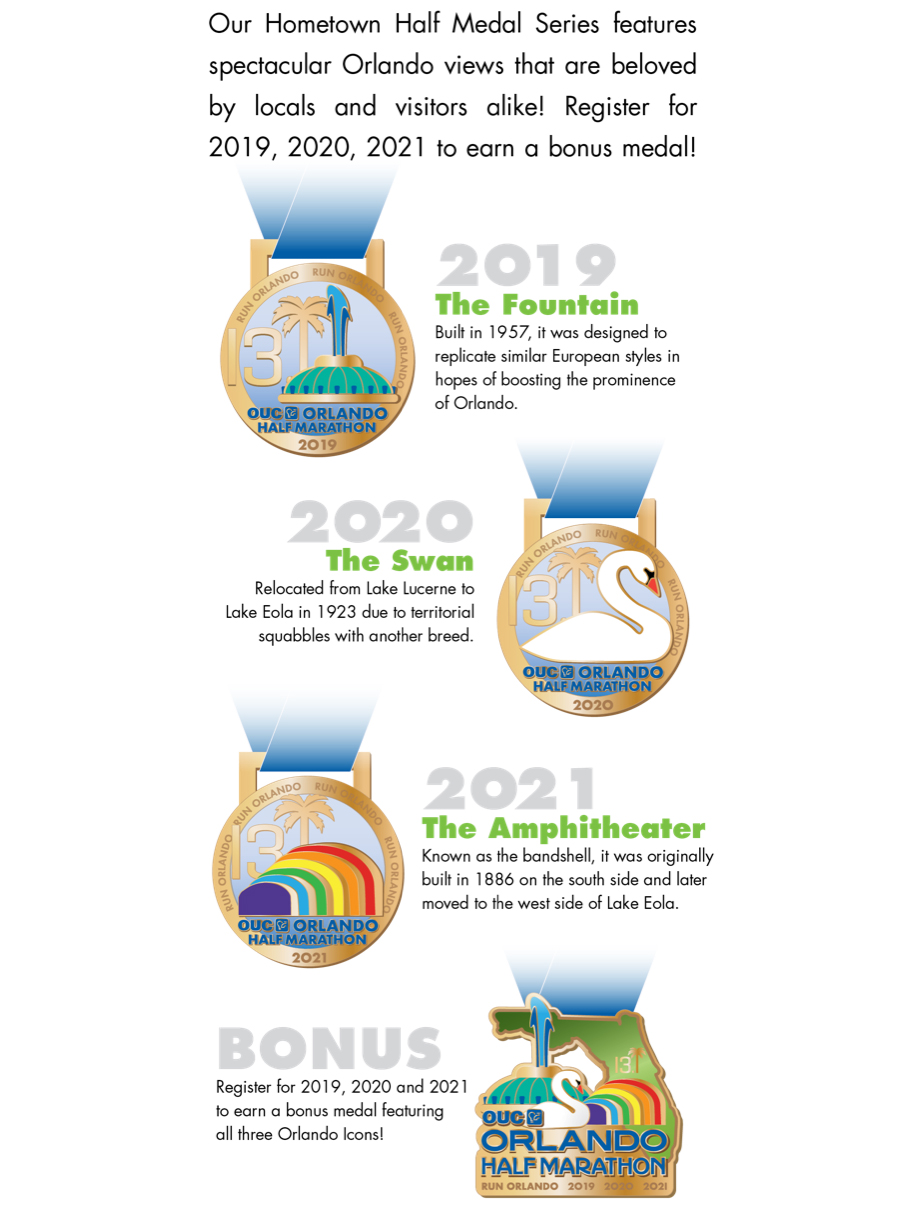 Use Facebook to Leave a Comment
- We'd love to hear from you.