Track Shack Foundation Awards Over $21,000 to Community Organizations Promoting Youth Health & Fitness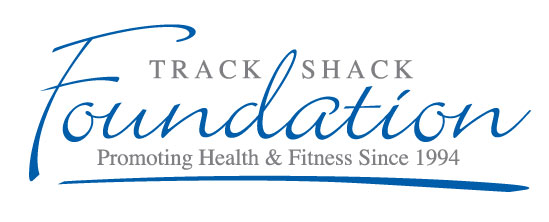 Track Shack Foundation's Board of Trustees recently awarded over $21,000 to 18 area schools and organizations that provide health and fitness education and encourage young people to participate in a wide range of sports and fitness related activities in Orange, Osceola, and Seminole counties.
Track Shack Foundation proudly introduces its most recent grant recipients and their exceptional programs:
A Gift For Teaching, Orlando, Healthy Kids Corner for its Free Store which contains health information, products and teaching tools to encourage healthy behaviors to the area's most needy populations.
Altamonte Elementary, Altamonte Springs, cross country program
Apopka Memorial Middle School, Apopka, running club
Dommerich Elementary, Maitland, Running Tribe running club
Durrance Elementary School PTA, Orlando, Mighty Milers running club
Foundation for Foster Children, Central Florida, Fostering Success Program that provides opportunities to foster youth who request access to participate in athletic programs such as fitness clubs, community athletic programs offered through the YMCA, Boys & Girls Clubs, little leagues, youth martial arts classes and other sports related camps and venues.
Freedom High School, Orlando, track and field program
Jackson Heights Middle School, Oviedo, Crocc cross country season
Jones, Orlando, track and field team to go to Coaches Invitational in Atlanta, GA
Pine Castle Christian Academy, Orlando, soccer program
Poinciana High School, Kissimmee, track program
Red Bug Elementary School, Casselberry, hosting a cross country meet
Rock Lake Cross Country Team, Longwood, cross country team
Seminole County Public Schools Running Clubs, Winter Springs, All County elementary school meet
Sterling Park Elementary, Casselberry, Eagle cross country team and cross country meet
Winter Park Day Nursery, Inc., Winter Park, purchase of fitness equipment for low-income, preschool age children.
Winter Park Girls Volleyball, Winter Park, strength and conditioning equipment for women's volleyball program.
Financial support of the local organizations is made possible by runners and walkers who actively take part in Track Shack's local running events. Race proceeds positively impact the community and improve the quality of life for so many.
The Track Shack Foundation is a 501©(3) organization that helps provide health and fitness opportunities to Central Floridians through the funding of youth athletic programs. To find out more about the Track Shack Foundation, to donate or apply for funds, please visithttp://www.trackshack.com/foundation/index.shtml
Use Facebook to Leave a Comment
- We'd love to hear from you.