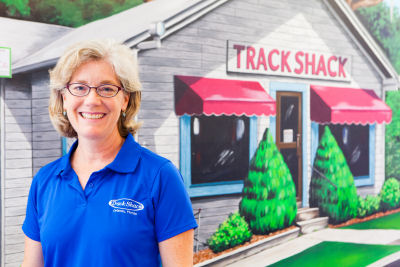 Space Coast Fun
I found out Sunday that going to events, other than our own, and spectating with friends is a true blast!

It is seldom on my "want to do" list to get up at 3 am unless we are working one of our events, but Sunday I was already having my coffee at 3:15 am. My plan was to pick up Sterlynn, one of our TSE employees and cruise over to Cocoa so she could run her first marathon. She was excited and prepared and off we went. She did great and while she ran, I had lots of fun and camaraderie with friends from marathonfest and from the store. Jean and her husband Terry, walked me through the hoops of spectating…not to have any responsibility other than being Sterlynn's Sherpa made for an awesome morning of visiting and cheering.

Congrats to all of those who ran! From our staff there was Sterlynn of course, Linda and her husband Greg; Lorraine , her hubby Dan, Michelle, Arnett, Sammie, and Kristin!! I was so happy to be able to cheer them on and I'm so proud of all our friends who ran and received their coveted Space Coast medal, and absolutely LOVED seeing all those Track Shack Shirts out there!

See you on the roads,
Betsy

Use Facebook to Leave a Comment
- We'd love to hear from you.