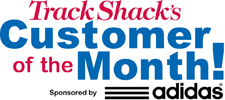 Customer of the Month- January
Tell us about your experiences! That's all it takes to be the Adidas Customer of the Month.
Each month we ask you a different question and if your answer is chosen you'll be highlighted in the monthly email and win a pair of shoes from Adidas!
January Topic:
Why did you start running? Share on the blog or on Facebook! Deadline: December 16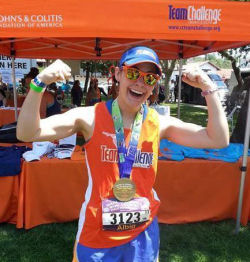 December Topic and Winner:
Running for charity, for a friend, one of the big marathon races, your first 5k ever, your first medal ever…your medals have meaning. Show us your favorite medal.

Lauren Albig was selected as the December Adidas Customer of the Month.  Her medal is from the 2013 Napa to Sonoma Wine Country Half Marathon that she completed with Team Challenge Central Florida.  Running for a Cause!
Use Facebook to Leave a Comment
- We'd love to hear from you.