Team Spotlight presented by ThreatLocker: National Retail Properties
Join us in giving a big shout out to Team National Retail Properties who has participated in the SimplyIOA Corporate 5k presented by Key HR for 25 years! It's clear to see why: Mari Kostka has been a passionate team captain going on 18 years! Thank you, Mari, for sharing about your company culture.
Shining the spotlight on companies who embrace a culture of workplace wellness is a priority for ThreatLocker, Team Spotlight Sponsor, and Official Cybersecurity Sponsor of the Simply IOA Corporate 5k presented by Key HR.
Q: Your company has participated for 25 years! Is this still an important part of your company culture?
A: There are many perks to working at my company, and this event is a big one. "Orlando's Largest Office Party" rings true and is a selling point for sure! Nearly half of our 77 employees participate in the Corporate 5k each year.
Q: What benefits can you identify from participating in Corporate 5k?
A: This event sets the tone for our employee wellness initiatives.
Q: Can you share examples of successful workplace wellness events or initiatives that you employ year-round.
A: As for company perks, wellness is high on our list. The Corporate 5k falls in the middle of our annual Weight Challenge and Walking Challenge programs. It's the best time to get everyone geared up for fitness and wellness. We also have "Lunch-n-Learns" where wellness speakers visit our company throughout the year providing necessary education. From designer water bottles, complimentary t-shirts, free tickets to sporting events, and the occasional "Friday Donuts" are options here. It's balanced just right. My favorite thing to say is, "all this fun and we get paid too!"
Q: What would you like other Corporate 5k companies to know about National Retail Properties?
A: National Retail Properties is a real estate investment trust traded on the New York Stock Exchange under the ticker symbol "nnn." We own a diversified portfolio of freestanding retail stores across 49 states. For more than two decades, our company has generated consistent stockholder returns supported by its strong dividend yield and 33 consecutive years of increased annual dividends, while maintaining a good work-life culture for the employees.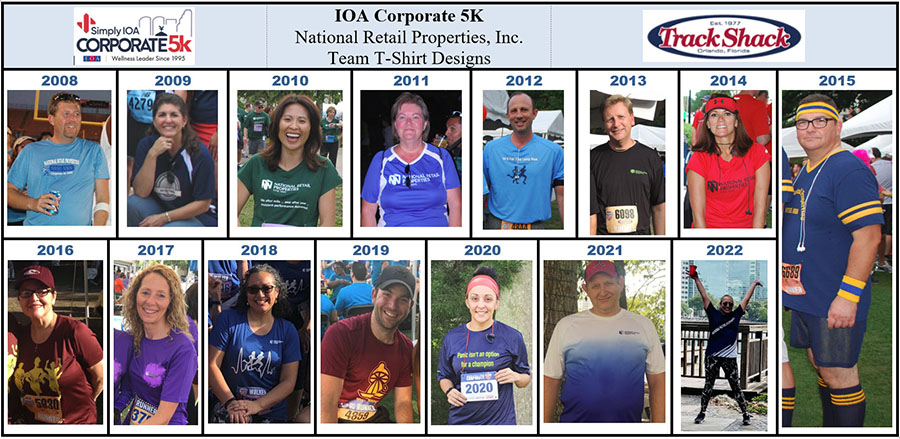 About ThreatLocker, the Team Spotlight Sponsor

From our Maitland headquarters, our Cyber Heroes protect your business from ransomware with a suite of cloud-based zero trust tools. With ThreatLocker, you can easily manage the applications you trust and control data access for everything you don't.
To be featured in the click HERE to fill out the form >>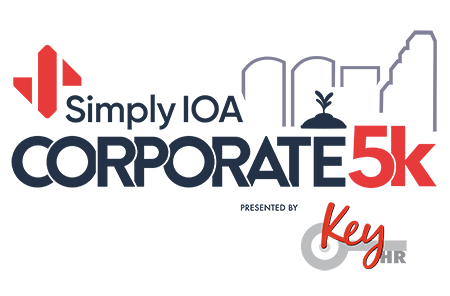 About SimplyIOA Corporate 5k presented by Key HR
Held exclusively for Florida's corporate community; businesses and non-profit organizations form teams and participate in the SimplyIOA Corporate 5k presented by Key HR for camaraderie, friendly competition and celebrating with co-workers.
Use Facebook to Leave a Comment
- We'd love to hear from you.