Gear Up to Run Safe and Be Seen!
Even though the days are getting shorter and the nights are getting longer, we know that you're still finding time to squeeze in your runs. No matter what path you choose, there are precautions you can take to make sure you enjoy your run, stay visible and stay safe along the way.
1. Be Flashy
Use lights, such as head-mounted lamps, arm bands or flashlights to make yourself more visible at night. Reflective clothing can help cars see you from a distance during dusk or dawn hours when it's harder for them to distinguish objects in their path.




2. Be Aware
Keep your ears and eyes open while you run. Stay in a well-lit area, and avoid dark alleys and roads with little traffic. Use open-ear headphones which allow you to hear any potential hazards and stay connected to the world around you.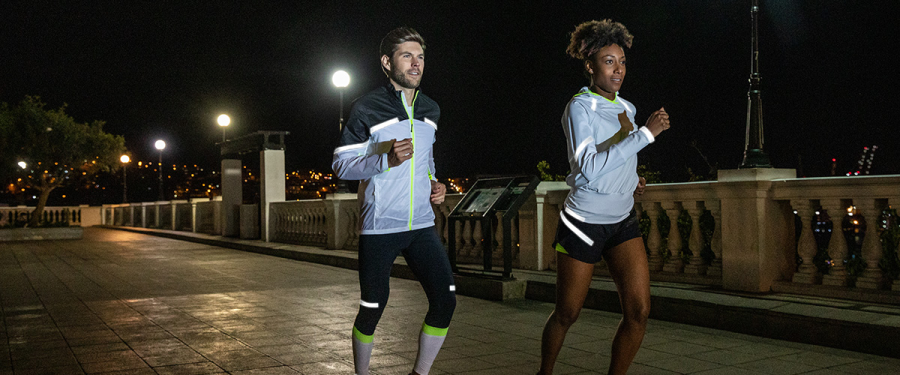 3. Be Prepared
Be mindful of traffic when crossing streets and if there aren't any sidewalks, run against traffic so cars can see you coming from all angles. Running in the dark can also create a higher risk of harassment, so it's a good idea to carry pepper spray or some other form of protection.
Track Shack is a specialty running/walking store that has been serving the footwear needs of Central Florida's fitness enthusiasts since 1977. Our experienced and knowledgeable staff takes each person through a custom fitting process. Shoes and feet are our business, but people are our specialty! Now that you're here, walk through our user-friendly website and welcome to the Track Shack family!

Use Facebook to Leave a Comment
- We'd love to hear from you.