Team Spotlight: Comprehensive Engineering Services, Inc.
Comprehensive Engineering Services, Inc. (CES) in downtown Orlando is the first team to register for the 2023 SimplyIOA Corporate 5k presented by Key HR! In addition to celebrating 25 years in business, the company is also celebrating 20 years running the Corporate 5k!
Co-Captain, Sarah Carlos, shares how CES is building a culture of workplace wellness!
Shining the spotlight on companies who embrace a culture of workplace wellness is a priority for ThreatLocker, Team Spotlight Sponsor and Official Cybersecurity Sponsor of the SimplyIOA Corporate 5k presented by Key HR.
Get to know CES!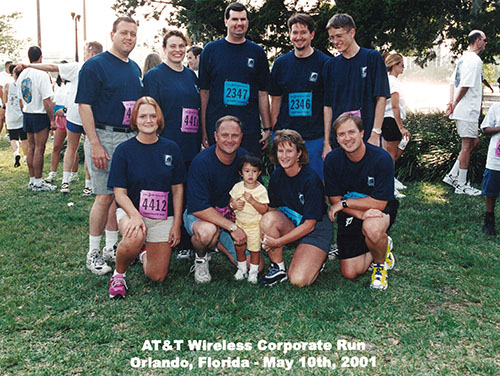 Q: Why did you choose to participate this year?
A: The
SimplyIOA Corporate 5k
is a great opportunity for team building and promote a healthy lifestyle within the company. CES has been participating every year, since 2001, with the exception of when the Corporate 5k was cancelled due to the Pandemic.
Q: How many people work for your company?
A: We have 40 employees in our company.
Q: What does Comprehensive Engineering Services do?
A: Comprehensive Engineering Services, Inc. is a civil engineering design firm that offers services in transportation design, transportation planning and traffic engineering. Our specialty areas are roadway design, traffic analysis and design, lighting design and drainage design. Our primary client is the Florida Department of Transportation.
Q: Is it different than other Engineering companies?
A: Comprehensive Engineering Services, Inc, prides ourselves on the conscientious, hardworking individuals that make up our firm and believe that the knowledge and dedication of these individuals are what allow us to provide "Excellence Through Quality and Innovation" on all services.
Q: What is important to your company right now?
A: Emphasis is placed on ensuring our employees are provided a gratifying work environment, so they enjoy what they do as well as affording opportunities to attend events such as the IOA Corporate 5k, family bowling nights, picnics, and parties. Comprehensive Engineering Services, Inc. strongly encourages continuing education through advanced degrees, certification courses, seminars, and subscriptions to technical publications. We also promote continuing education through active participation in professional societies and interactions with other professionals.
Q: What would you like Corporate 5k runners/walkers to know about Comprehensive Engineering Services?
A: Comprehensive Engineering Services, Inc. was founded in 1997 and is celebrating 25 years together. We enjoy participating in this event.
Q: Does your company have any fun SimplyIOA Corporate 5k traditions?
A: We get a tent every year with custom made Corporate 5k t-shirts for participants. We also provide subs and drinks for everyone that comes out to run/walk and enjoy the evening together!
Q: Describe your company culture.
A: We define our corporate culture as one that provides our employees with a supportive, safe working environment that recognizes individual accomplishment, fosters positive working relationships and allows for personal and professional growth all while providing superior products to our clients.
Q: What is your team most looking forward to by participating in the SimplyIOA Corporate 5k?
A: We are looking forward to spending time together as a company and with our families while competing in a fun run/walk around Lake Eola and Downtown Orlando area.
About ThreatLocker, the Team Spotlight Sponsor

From our Maitland headquarters, our Cyber Heroes protect your business from ransomware with a suite of cloud-based zero trust tools. With ThreatLocker, you can easily manage the applications you trust and control data access for everything you don't.
To be featured in the Team Spotlight, click HERE to fill out the form >>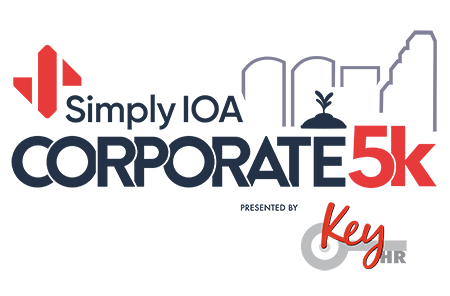 About SimplyIOA Corporate 5k presented by Key HR
Held exclusively for Florida's corporate community; businesses and non-profit organizations form teams and participate in the SimplyIOA Corporate 5k presented by Key HR for camaraderie, friendly competition and celebrating with co-workers.
Use Facebook to Leave a Comment
- We'd love to hear from you.