IOA Celebrates 25 Years with Finish Line High Fives
IOA will congratulate one another with High Fives as they cross the finish line at this year's IOA Corporate 5k, but before the 5k even starts they've got reason to celebrate. This year donations made by IOA employees will go to the Hi-Five Kids Pack program. This program through Second Harvest Food Bank provides nutritious meals to needy children who do not have access to school cafeterias during the weekend. Last year 20,718 meals were provided for local children.  In March, IOA collects money and food items through their Jean Outreach, in which employees donate money in order to dress down.  View video >>
For each employee that registers for the Corporate 5k, a High Five hand with the employee's name on it is placed on a wall of fame! IOA employees are encouraged to collect items needed for the High Five Kids Packs from now until April 17th.  Learn more about the HIGH Fives Kids Pack Program.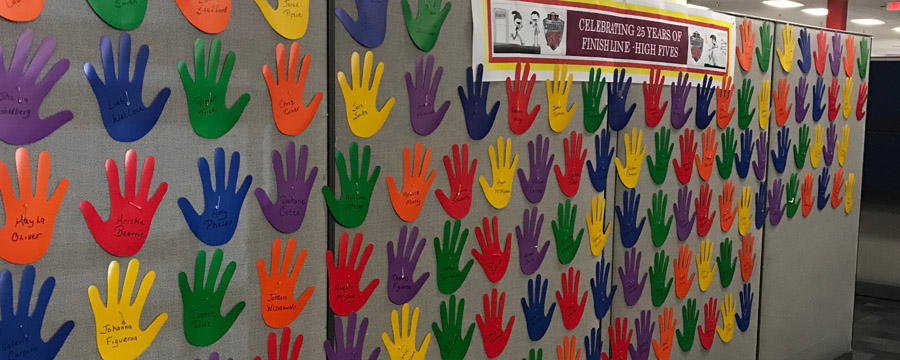 Items for High Five Kids Packs:
Juice Boxes
Individual size cereal boxes
Breakfast Bars
Canned pasta( Spaghettios)
Canned Soup
Ramen Noodles
Individual Fruit cups, apple sauce, pudding
Use Facebook to Leave a Comment
- We'd love to hear from you.